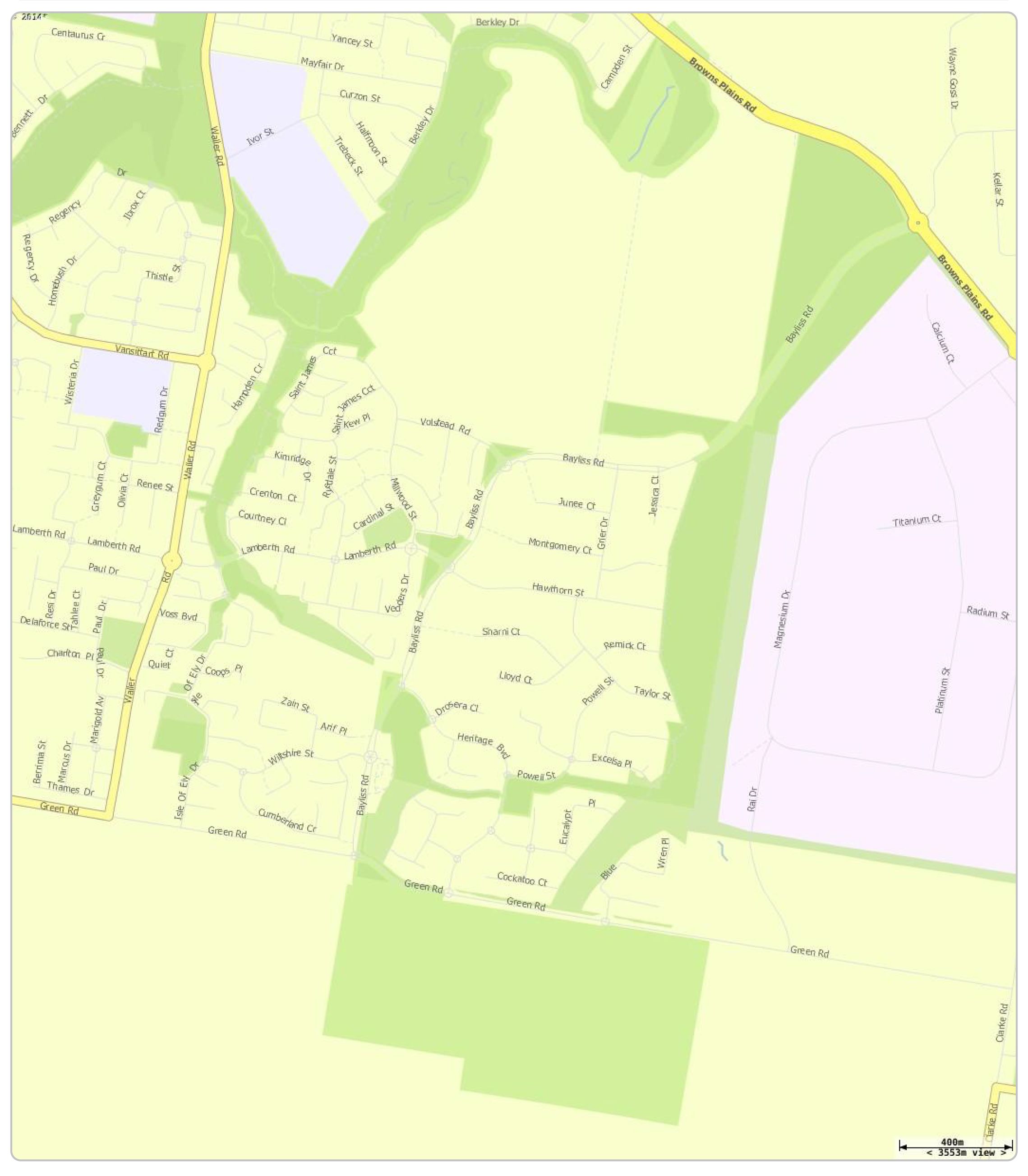 Heritage Park, a residential suburb, is five km south-west of Logan Central. Originally an outlying rural part of Browns Plains, one of its first urban features was the Browns Plains tip site. The Heritage Woods housing estate was marketed in the mid-1980s and its name was changed to Heritage Park in 1988. The suburb was gazetted in 1991.
The landfill is near one of two tributary streams of Scrubby Creek, both beginning in Park Ridge and flowing northwards through Heritage Park. That has been to the suburb's advantage, as the streams host long linear parks with cycle paths. The landfill site is destined to be the Logan Metro sports park, to be constructed in stages as landfill is completed. Meanwhile there is methane gas-powered electricity generation, the plant having been commissioned in 1997.
Heritage Park's housing areas were partly built up by the mid-2000s. Heritage Park's census populations have been:
| CENSUS DATE | POPULATION |
| --- | --- |
| 2006 | 4559 |
| 2011 | 4874 |
Copyright © Centre for the Government of Queensland, 2014. All rights reserved.